Turnkey Drone Inspection Services
Free enterprise program consultation and 100% satisfaction Guarantee on inspection results
Industry-Leading Results.
Guaranteed

.
Get started today - your satisfaction is guaranteed.
Optelos best-in-class turnkey drone inspection services include everything enterprises need to get started with drone inspection today:
Drone Program Planning to ensure we identify your specific asset inspection goals and decision points.
Data capture using the best hardware, sensors and operational techniques to collect required data.
Processing and model creation: Contextualize data and create 2D Orthomosaic, 3D pointcloud or mesh models.
Data Analysis: AI-powered inspection analytics, reports, measurements, annotations, and visualizations using the Optelos Enterprise Asset Advisor platform.
Delivery: Unlimited data hosting on the Optelos cloud for enhanced team collaboration.
We carefully align our data capture methodologies with your enterprise-specific inspection program objectives. This approach ensures that the collected inspection data delivers the actionable insights you need. Guaranteed.
To learn more or schedule a free, no obligation program consultation, fill out the form to speak with a solutions expert.
Speak with a solutions expert
Optelos Turnkey Drone Inspection Services
Everything you need to get actionable insights from your drone inspection data
Free Program Consultation
Get a free consultation to maximize the use of drones in your company and identify the type and frequency of data collection you need to achieve your inspection goals.
Optelos Asset Advisor Platform Included
Our enterprise-class platform provides full analytical and measurement tools, report generation, unlimited data storage, and collaboration capabilities for maximum data leverage.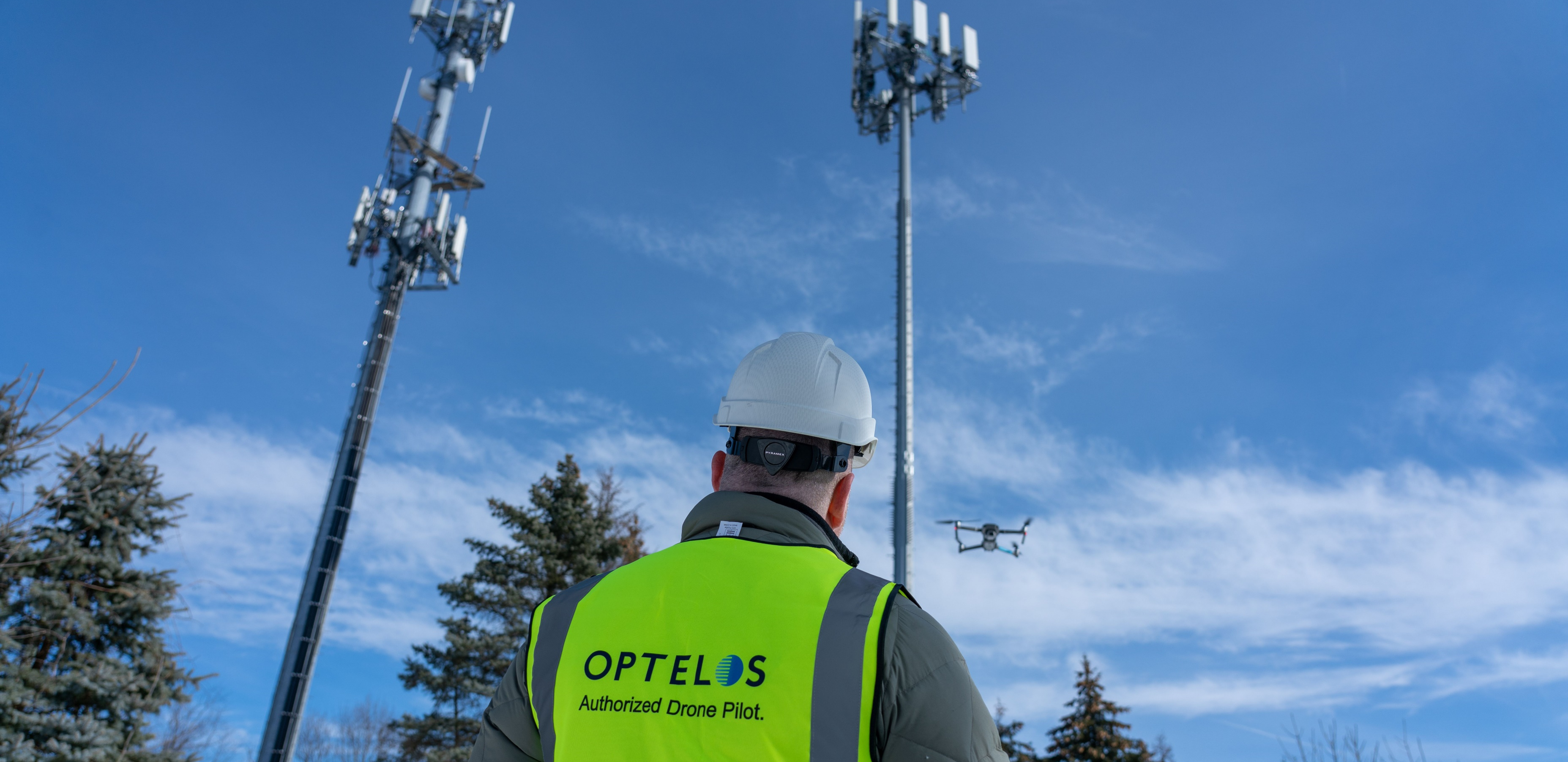 Optelos Success
Guaranteed results from turnkey drone inspections services
"The Optelos (turnkey drone inspection) service produced the best results we've seen, and the Optelos platform gives us all the capabilities we need to get the most from our drone inspection data. We couldn't be happier."
Sr. Operations Manager, Major Wireless Carrier
Still have questions?
Download our turnkey drone inspection services brochure for more details on our process, industry applications and our 100% satisfaction guarantee, or your money back.